:: -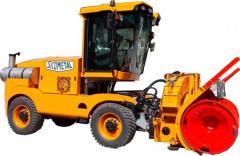 :: - XTREM 600
New motorization for autonomous X-TREM 600 has high banc. We developed a new evolution of this machine.
The DEUTZ engine V6 of 490 cv -360 kw norme Tier 4 !
We are concerned of our planet and we work to contribute to his backup.
:: - EQUIPEMENTS SPECIAUX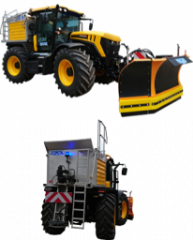 :: -
:: - NOUVELLE INTERFACE HOMME MACHINE
Nous avons revu le système de gestion et contrôle de nos saleuses.
3 GAMMES SELON VOS BESOINS.
------------------------------------------------------
IHM Eco:Pilotage vis et disque sans asservissement à la vitesse.
IHM Evo: Commande des options par boitier intelligent.
IHM Confort: l'ensemble des options sont gérées depuis l'écran de contrôle.
CONTACT POUR PLUS D'INFORMATIONS.
commercial1@sicometal.com
NEW : SPRAYERS ECOPLUS
Our machines are made of 316L stainless steel to spread all kinds of de-icing....
» More details
NEW : SPREADERS SICOVIS COMBI
The SICOVIS COMBI is specially designed to treat roads, highways, storage...
» More details
NEW : AUTOMOTIVES X-TREM 440 / 520
Automotives X-TREMpropelled four-wheel steering with crab, have been developed...
» More details